For additional details or improvements of snow cat models we developed a couple of 3D printed parts in scale 1:12. These can be ordered in our Shapeways-Webshop. Current prices are listed in the webshop, they may differ due to the selected material. 
Fire Extinguisher for PB400 and PB600
With this 3D printed part a fire extinguisher + foot rest can be made. The decal will be mailed after ordering. It is available in scales 1:12 and 1:8.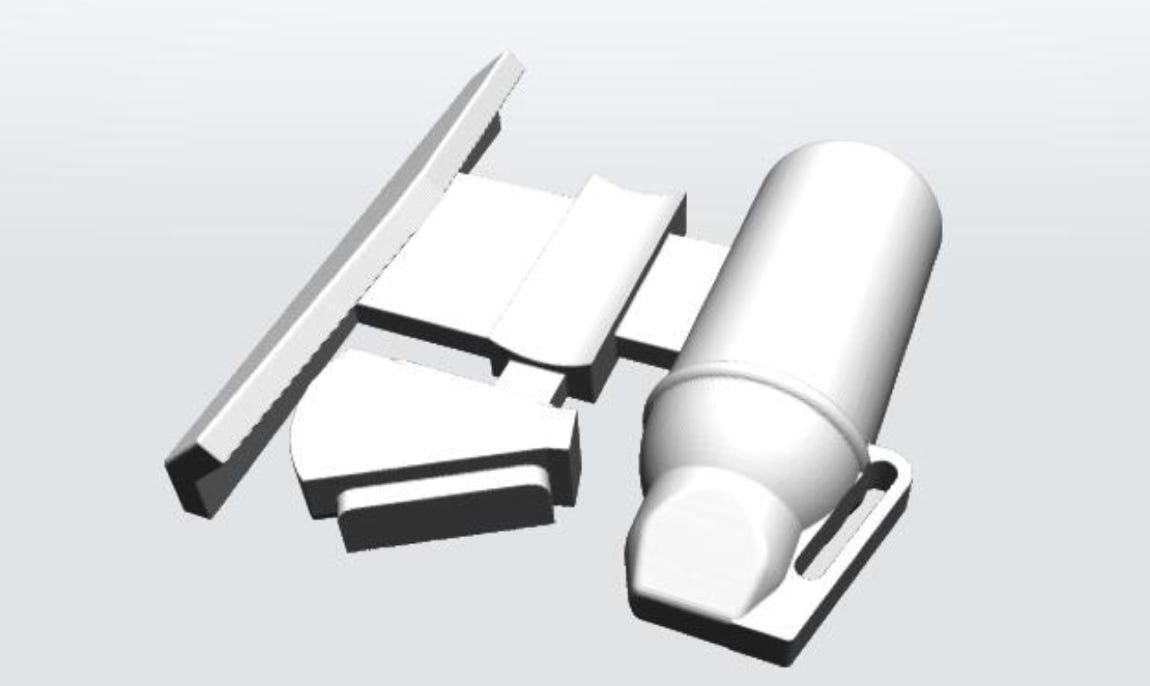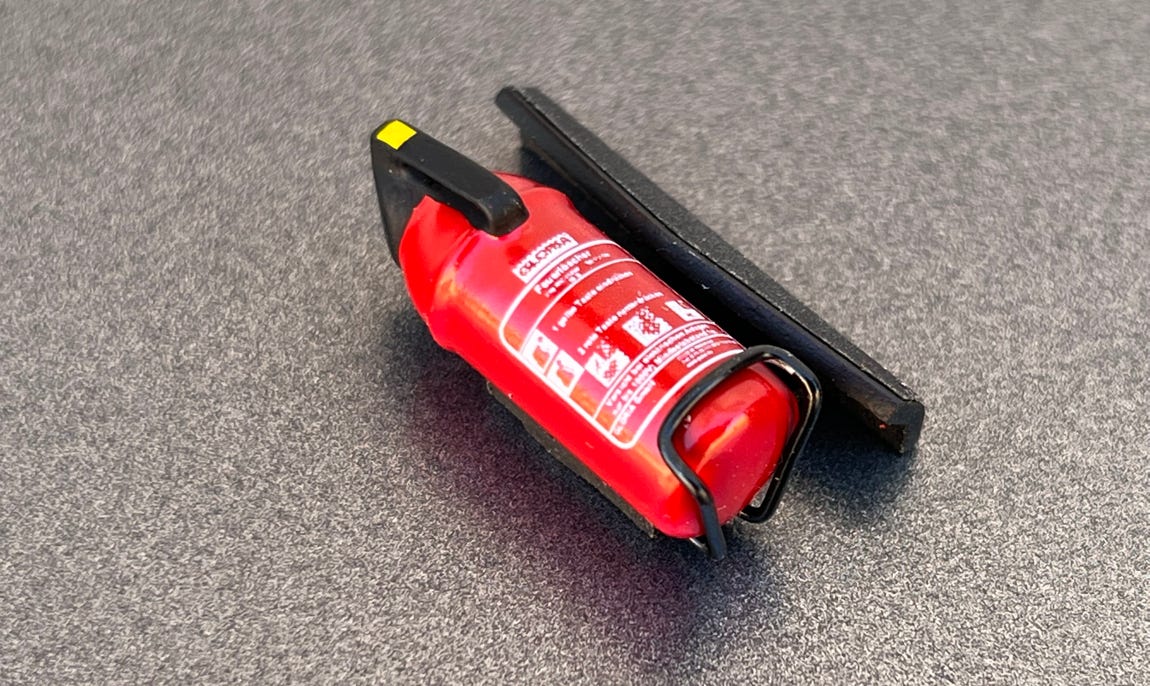 Frames for Covers of the 4.0 to Winch
These reinforcement frames can be glued into the vacuum formed covers of the Pistenking 4.0 to winch. It is one part for both frames which needs to be cut. Slight adaptions are necessary.
Sprocket Wheel Hub
Insert fitting into the Pistenking sprocket for newer wheel hub types. Depending on the year either the original Pistenking hub or also this hub are used at the originals.
Front Attachment Park Carrier
At the PistenBully 600 and 400 Park (not ParkPro!) the front attachment carrier is mounted on these parts. They fit for the Pistenking chassis. The left and right part are needed as well as a 6 mm brass tube to connect both parts at their lower end.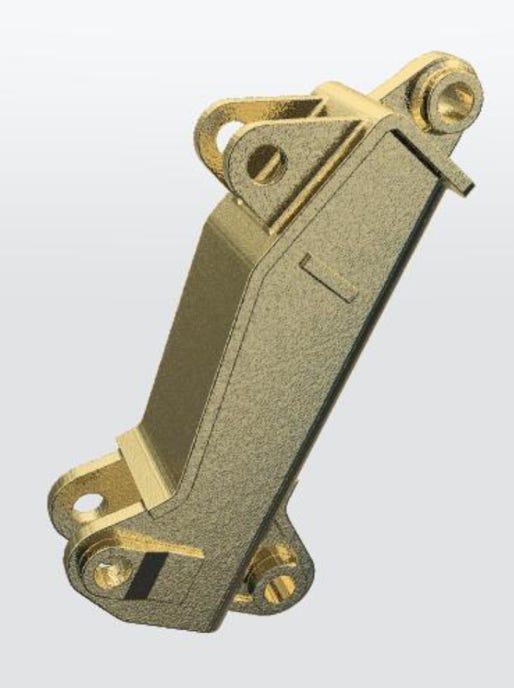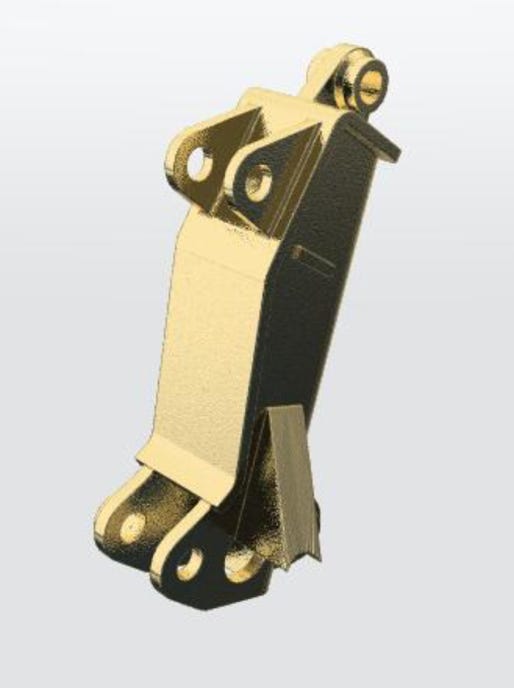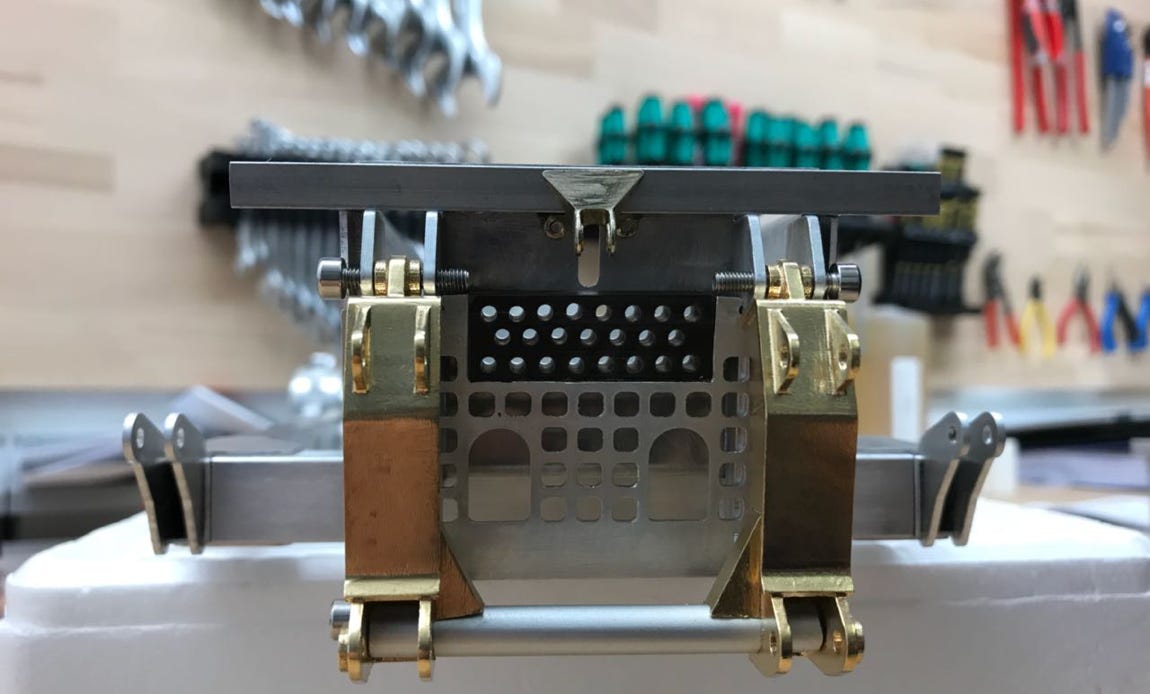 Photo by Constantin Woywod
Mounting Cutting Angle Cylinder Park
At all PistenBully 400 and 600 Park versions the blade cutting angle cylinder is attached directly to the pushing frame. That's what this part is used for.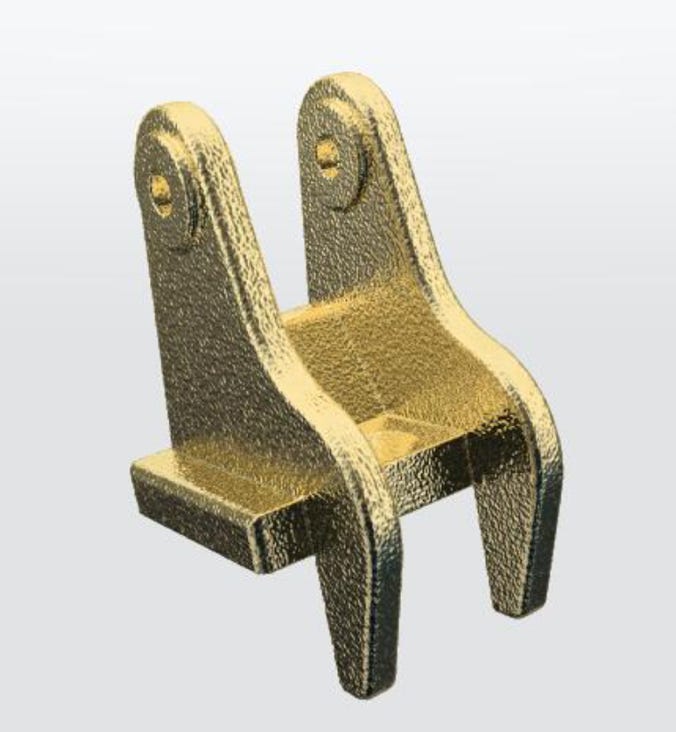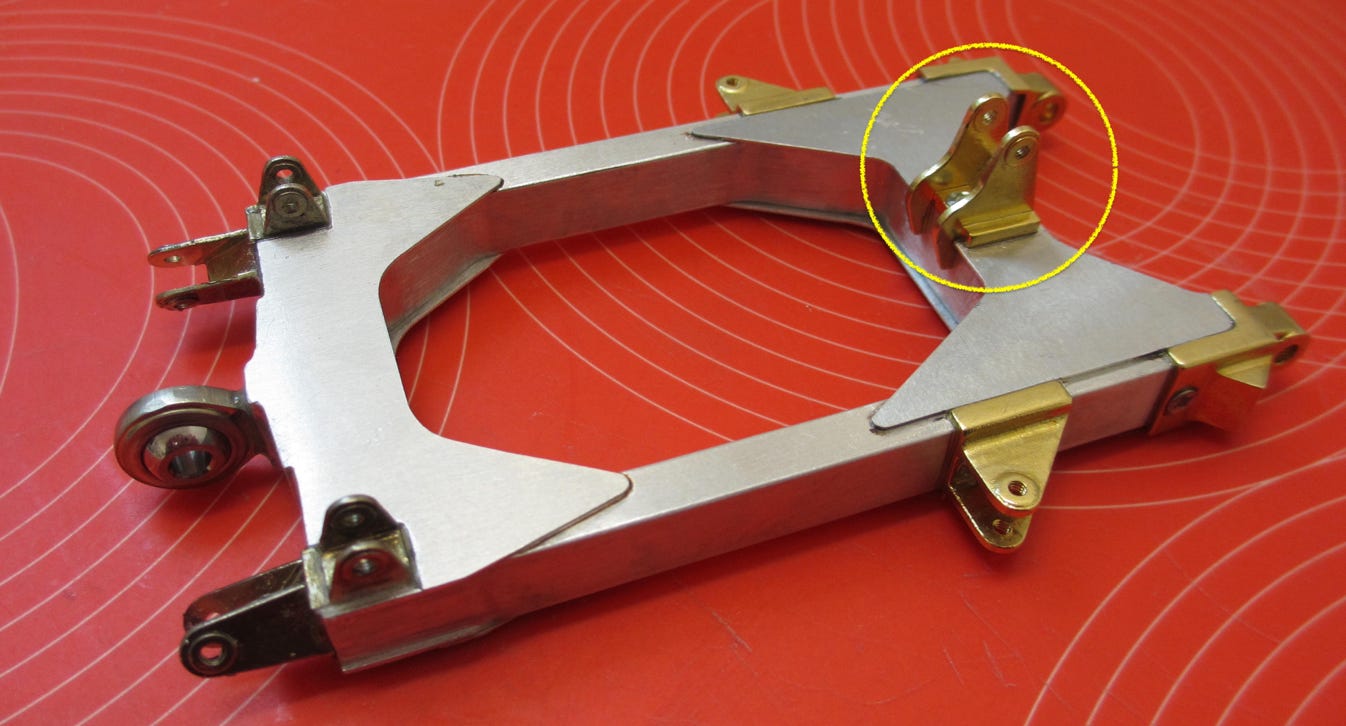 Mounting Cutting Angle Cylinder 5 mm
This part replaces the mounting fork at the Pistenking chassis for ball heads with 5mm width. That might be needed for some hydraulic cylinders.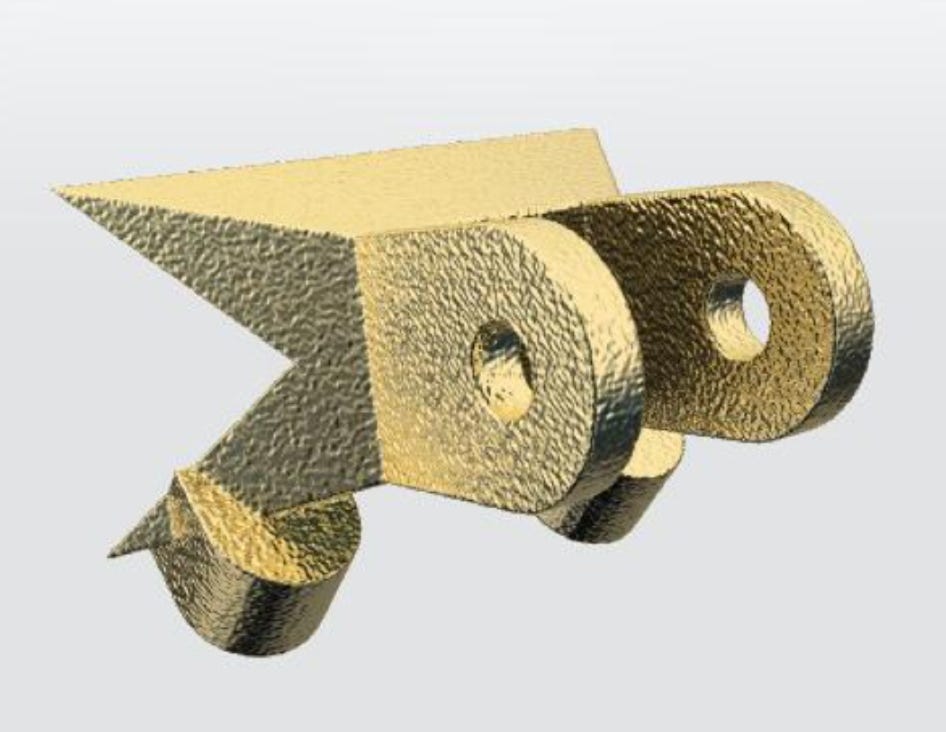 Angled Connector Dummy for Side Blades
This scale dummy part for the hose connectors to the blade side part cylinders is screwed to the blade carrier. It can be removed together with the blade and the attached hoses.
AlpinFlex-Tiller Hydraulic Connectors
These parts allow a scale representation of the power cables to the tiller wheel motors. The 4 parts are combined to a ring to reduce printing costs and must be cut apart.
Angled Hydraulic Connectors
With these parts scale angled hydraulic connectors can be realised, for example for the side finisher cylinders. The 4 parts are combined to a ring to reduce printing costs and must be cut apart.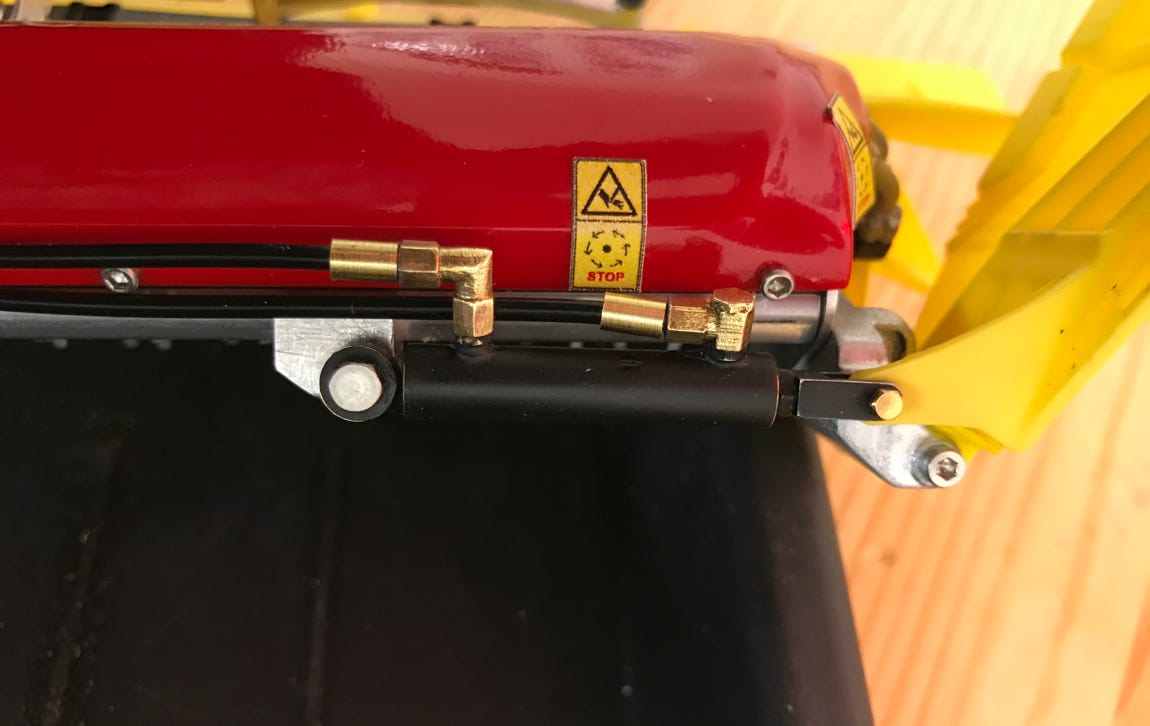 Spare Parts
All parts of our kits like vacuum formed parts and stickers can be purchased by request at Pistenking.